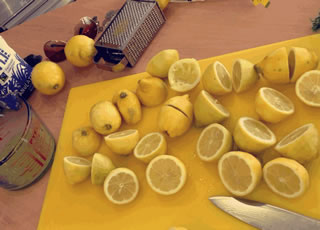 About The Ice Creamery Aldeburgh
Here at the IceCreamery we are passionate about delivering local ice creams the way 'you' want it
Simply pick a flavor of our delicious ice cream, and choose from our wide selection of mix-ins. Watch as our trained ice creamers magically mix your own creation right before your eyes. The only limit is you imagination.
We use locally sourced organic ingredients to create homemade waffles -baked freshly onsite in our Belgian style waffle irons – with a variety of toppings from maple syrup, fresh fruit and ice-cream. We also bake delicious cookies and brownies, which can be served plain or with ice cream.
Our ice cream is locally sourced from Marybelle; a small family run dairy less than 20 miles away. They believe happy cows make for better ice cream, using fresh ingredients to produce flavors from seasonal to exotic. We are proud to use their products check out their website here:
Every now and again we make our own seasonal flavours from elderflower to Eton mess. If you have any suggestions for flavours or extra mix-ins we could make please do not hesitate to contact us.
Our coffee is responsibly sourced and locally roasted by Christopher at the Suffolk Coffee Company in Peasenhall (around 15 miles away).
'Over long days and even longer nights Christopher searches for new and exciting taste characteristics, blending coffee beans from each seasonal harvest; the skill of the master roaster being to create subtle combinations of flavors and textures. Through the several stages of the roasting process the green coffee beans undergo numerous changes that create depth, colour and flavour. With a delicate and controlled application of time and temperature using a traditional gas fired drum roaster, science is blended with art and just a touch of magic! This alchemy results in the freshest coffee ready for you to extract and enjoy as your favourite drink.'
(The Suffolk Coffee Company, 2014) Visit them at: www.thesuffolkcoffeecompany.co.uk