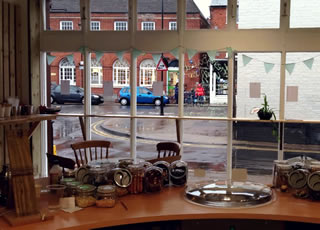 The Ice Creamery Aldeburgh - Our Ethos
Here at the IceCreamery we strongly believe in locally, environmentally and ethically sourced products and supporting the local community.
We realize that everyone is different so if you have any special dietary requirements we will do our best to accommodate you, satisfaction is our No.1 priority.
Gluten free cakes*
Frozen yoghurt
*  Subject to availability. If you're planning a trip to visit us why not let us know! We can make sure we have gluten free products available.
*  Due to our some of our products containing traces of nuts and the use of nuts on the premises we cannot guarantee there will be no nuts or traces of nuts in our products.
Customer service is extremely important to us, every experience at the Icecreamery should leave you wanting more. If you've had a great experience or if you want to let us know how we can improve your experience visit our contact us page. We look forward to hearing from you.